Symposium Leaders
Meet your 2019 Diversity Symposium Leaders!

A source of Synchrony's strength is the diversity of its business, people and ideas. Our inclusive culture fosters teamwork and innovation to help the business and our people grow.

Synchrony's Diversity & Inclusion Networks provide a great platform for community outreach, external recruiting and facilitating professional development and networking opportunities for employees which enables the Company to develop talented leaders.

We are bringing together select members from each of our eight Diversity Networks for our fourth annual Global Diversity Network Symposium to be held in National Harbor, MD. Here are your leaders while you are there…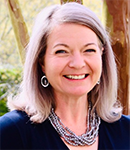 Sarah Silva
VP, POS Infrastructure
Charlotte, NC
Veteran's Network+

Sarah is a VP in the Payment Solutions Merchant Experience organization. As Product Owner for RAPID, the new Synchrony Merchant Enrollment application, Sarah is leveraging new technology and digital channels to improve the merchant experience and deliver real-time apply to transact. Sarah is a passionate patriot and has served as the Develop and Grow & Promote pillar lead for the Veterans Network+.

Sarah started her career with GE/Synchrony in 2003 as Field Support Manager for the Walmart portfolio. Over the last 16 years, Sarah has held roles in sales, compliance, marketing and infrastructure with an intense focus on customer experience and challenging development opportunities.

Sarah attended Mississippi State University. She currently resides in Charlotte, NC with her three amazing children (further challenging development opportunities) and looks forward to the kickoff of SEC football next month.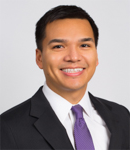 Hai Ha
VP, Marketing
Chicago, IL
Asian Professional Engagement Network+

Despite never having been bitten by a radioactive spider or infused with hulk-like strength from gamma rays, Hai brings in a super-hero level of enthusiasm to his current job as the Marvel Marketing Leader. Through his passion for the brand and his expertise in digital marketing, Hai focuses on developing marketing strategies that speak to today's entertainment enthusiasts. Hai currently serves as the APEN+ hub leader for the Chicago site.

Hai's GE/Synchrony origin story started in 2013 within the Collections function. Through his work in the "Reimagine" team, Hai lead new strategies based on cardholder behavior and channel preferences. His next role was in Analytics, where he developed data driven insights across the Cobrand portfolios, focusing on Synchrony's growth in the travel, entertainment and e-commerce space.

Hai has his bachelor's degree from Boston College, where he was also a part of BC's break-dancing group, "Conspiracy Theory".