Meet the Network Leaders
From cultural diversity to diversity of thought, we aim to build an inclusive and responsible environment where all views are welcome. To reach our goals, we have eight diversity networks that help attract, retain and promote diverse talent:
African American Network+
Asian Professional Engagement Network+
Hispanic Network+
Lesbian, Gay, Bisexual, Transgender+ Network
Native American Network+
People with Disabilities Network+
Veterans Network+
Women's Network+
We're all influenced by our culture, experience and backgrounds. At Synchrony, we don't minimize these differences—
we celebrate them
.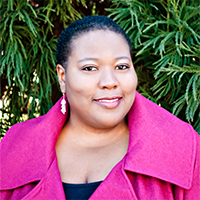 Leader:
Deirdre Allen
African American Network+ (AAN+)

Deirdre Allen is SVP, Operations at Synchrony and serves as the site leader for our Charlotte, NC location. In this role, Deirdre focuses on delivering a great customer experience in alignment with client commitments; and championing a great work environment (culture) for our employees.
Prior to her current role, Deirdre led the Workforce Planning Operations team providing forecasting, scheduling, call routing and real-time service level management services for several of the business teams in Operations.
Deirdre joined Synchrony in 2010 after a planned career break at the end of a 19-year journey with American Express. She has been a strong promoter and influencer of diversity at the company as a member of several diversity networks, and has held named positions in AAF/AAN/AAN+ over the course of her tenure with Synchrony.
Deirdre holds a bachelor's degree from University of Phoenix and completed a leadership program at Wharton's School of Business at the University of Pennsylvania. Deirdre resides in the Charlotte area where she indulges in her love of art and professional sporting events.
Favorite Symposium Activity
The closing ceremony at the Museum. As a lover of art, this setting really speaks to me.
Favorite Quote
"Until the mind is moved, the carcass remains in park."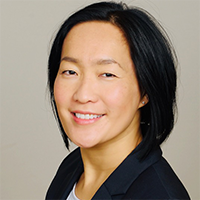 Leader:
Angela Koch
Asian Professional Engagement Network+ (APEN+)

Angela Koch is SVP of Marketing for the Sam's Club Portfolio. She leads the Synchrony marketing team to deliver growth for our Sam's Club retail client and to deliver strong membership experiences for Sam's Club members.
Angela has strong marketing expertise across various retail credit portfolios, including Toys"R"Us, Walmart, and Dillard's. Outside of GE/Synchrony, Angela built hands-on knowledge of the retail industry as CRM Director at the Body Shop. In addition, her consulting experience at KPMG helped develop her client and project management skills, and her experience at JP Morgan sharpened her analytic acumen.
Angela has a Bachelor's degree in Finance & Accounting from the University of Michigan and a Master of Business Administration from Emory University.
Favorite Symposium Activity
Listening to our key note speakers. I've been fortunate to have attended the past few symposiums, and I am always blown away by their caliber, perspective and storytelling skills.
Favorite Quote
"Stories are memory aids, instruction manuals and moral compasses. Stories are data with a soul."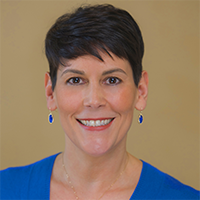 Leader:
Liz Caraballo
Hispanic Network+ (HN+)

Liz Caraballo joined Enterprise Operations in August of 2018. She is the site leader at the Altamonte Springs site which includes Operations, Collections and Recovery. Our San Juan site leader and employees also report through her organization along with Spanish servicing strategy for Operations.
Liz joined our business in 2005 as a founding member of the Direct Marketing Operations Team as Execution Leader, and has held many positions since then, including Marketing Manager for Stein Mart, Statement Channel Leader, Marketing Excellence Leader, and most recently served as the RC Platform Compliance leader. In all her roles she applied her deep knowledge of the business and her proven aptitude for driving change to create best-in-class programs and teams.
In addition to her primary role at Synchrony, Liz is the leader of the Hispanic Network+. Liz joined the Hispanic Network almost 14 years ago and has proudly taken on local and national leadership roles throughout her career with the company. She is passionate about creating a culture that honors all diversity and is known for being an inclusive leader.
Liz began her career with MBNA America and worked in various divisions over a 15-year period. She has Bachelor of Science in Business Administration from Goldey-Beacom College. In late 2017, Liz completed a SHRM (Society for Human Resource Management) certification course through Kennesaw State University and is now a SHRM-Certified Professional. In January of 2018 she enrolled in Villanova's Master of Human Resource Development program with a target completion date of January 2020.
Liz is the proud mother of two sons. Justin (age 18) who is a freshman at the University of Delaware, and Nikolas (age 22) who is a graduate from the University of North Georgia, a member of the Georgia National Guard and is currently pursuing his commission to Officer while residing at Ft. Benning in Columbus, GA.
Fun Fact
Started this amazing career selling credit cards in a telemarketing call center and am now leading a call center 30 years later. OR we can mention my mild addiction to Orangetheory Fitness that I go to 4 days a week, religiously!
Favorite Quote
"It is time for parents to teach young people early on that in diversity there is beauty and there is strength."
– Maya Angelou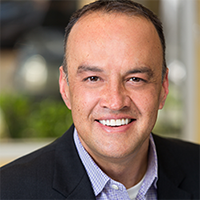 Leader:
Heath Arnsperger
Lesbian, Gay, Bisexual, Transgender+ Network (LGBT+)

Heath works in our Altamonte Springs location as SVP, PayPal Operations-Collections Strategy Leader. Heath is responsible for managing Customer Service and Collections strategy and performance, and maintaining contractual service levels and delinquency loss targets for the co-brand, PLCC and merchant servicing products. He began his career with American Airlines before joining GE Capital in 1997 as a Frontline Manager for bankcard operations. He held several roles of increasing responsibility, including new business integration and the start-up of the Client Services function for CareCredit, all before becoming the Business Center Leader at our Phoenix site. Heath holds a Bachelor's degree in Business Administration.
Heath sits on the board of directors for a local non-profit organization that supports LGBT youth in the central Florida area. And in his free time, Heath really enjoys life at home with his partner and two rescued puppy dogs, and especially relishes the opportunities for road trips across the state of Florida when time permits. He's also an airplane pilot with a private license.
Favorite Symposium Activity
I am energized by getting to meet someone from a hub that I've not met before, and hearing about why they belong to our network. I love listening to everyone's story. Stories, no matter what network someone might represent, are powerful, inspiring, and most of all, human.
Favorite Quote
"The worst possible thing is for all of us to begin to look and talk and act and think alike."
– Gene Roddenberry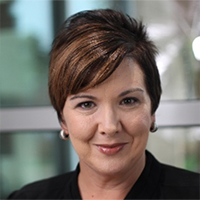 Leader:
Jaymee Martin
Native American Network+ (NAN+)

As the Merriam Site Leader, Jaymee leads a site of 950+ employees in various functions, holding leaders accountable for creating employer of choice environment and customer-centric culture. She is directly responsible for achieving financial and servicing commitments for 19 retail clients, driving quality and productivity improvements, and supporting portfolio growth.
Jaymee started her Synchrony career as a customer service representative and has held positions of increasing scope in contact center management including escalated help desk manager, support services manager, and client operations leader. Additionally, Jaymee has successfully led teams through various initiatives in the areas of service delivery, productivity and change management.
Jaymee holds a Bachelor of Arts degree from Xavier University in Cincinnati, OH and a Master's of Organizational Leadership from Baker University in Baldwin City, KS. Jaymee lives in Kansas City with her husband Chris, and their son Kyle.
Fun Fact
My family reunion is at the Indy 500 every year. We were once featured in the program for the race.
Favorite Quote
"It's not whether you get knocked down, it's whether you get up."
– Vince Lombardi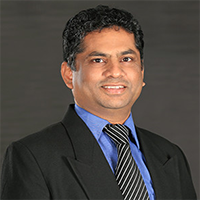 Leader:
Cherian Km
People with Disabilities Network+ (PDN+)

Cherian, Senior Vice President, Resolution Services, is responsible for overseeing and creating a highly engaged, motivated team to execute business plans. He is responsible for automation, simplification, client integration and resolution of non-phone customer/client inquiries across Retail Cards, Payment Solutions and CareCredit. Previously at Synchrony he essayed roles in Six Sigma, Training, Vendor Management, Project Management and Operations.
Prior to working with Synchrony he worked as the Chief Engineer at a manufacturing plant and he also served in Indian Air Force in their guided weapon division. Cherian holds a Master of Business Administration degree in Finance Operations and a Bachelor of Engineering degree in Mechanical Engineering.
Favorite Symposium Activity
Panel discussion with the Board members. Refreshing to hear their perspectives and words of wisdom.
Favorite Quote
"If opportunity doesn't knock, build a door."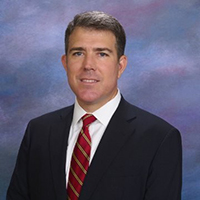 Leader:
Andy Scott
Veterans Network+ (VN+)

Andy Scott is a Vice President and General Manager in Payment Solutions where he manages an oil & gas portfolio in the newly created auto vertical. He has spent 18 years with General Electric-Synchrony in various commercial and consumer facing positions that include roles in industrial manufacturing, global sourcing, strategy, Lean Six Sigma, finance, marketing and portfolio general management.
While achieving success in many areas of his GE-Synchrony career, Andy has balanced his career while serving as a citizen-soldier in the US Army National Guard and, most recently, in the US Army Reserves. Prior to joining GE, Andy served as both an enlisted soldier and a commissioned officer on active duty in the United States Army where he completed multiple tours of duty and deployments in the US, Middle East, South West Asia, Africa, Korea and Germany. He was commended on numerous occasions for superior leadership, personnel conduct and valor. Andy has a unique ability to connect with partners and work seamlessly across multiple functional areas. He constantly leverages his strong leadership abilities to lead teams to successful outcomes.
Andy currently serves as the Veterans Network+ Leader. Prior to his current leadership role in the network, he served as the VN operations leader where he was deeply involved in growing the network and increasing participation through community initiatives and cross-network engagements.
Favorite Symposium Activity
Opening Ceremonies: the energy is amazing and contagious
Favorite Quote
"Faith can move mountains."
– Matthew 17:20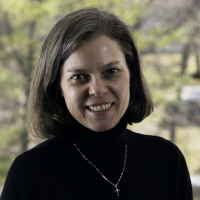 Leader:
Kathy Vogt
Women's Network+ (WN+)

Kathy began her career with GE Credit Corporation in 1988 on Retailer Financial Services ("RFS") Management Development Program in Jacksonville, Florida. After completing the Program, Kathy moved to Canton, OH as a Portfolio Collection Manager. There she managed various dialer, manual, skip tracing and inbound collection teams. In 1991, Kathy moved to Cincinnati, OH to become a Customer Satisfaction Manager for the Macy's Portfolio. In October 1992, she accepted a promotional opportunity as the Collection Process Improvement and Analysis Leader for RFS in Stamford, CT. In that role, Kathy led standardization and optimization across US- and UK-based collection centers.
Between 1995 and April 1998, Kathy held various leadership roles in Operations supporting the start-up and subsequent wind-down of a pharmacy subscription fulfillment business and the launch of a direct mail consumer lending business. Following this, Kathy worked as Manager, Asset Strategies, supporting the disposition of underperforming tranches of credit card assets. For three years beginning in July 1999, Kathy served as Manager, e-Business Integration, and then Program Manager, e-Bill/e-Pay for GE Card Services during which she helped develop and launch its original e-Commerce capabilities. She gained valuable learnings about the challenges of pioneering new technology in advance of market acceptance. In August 2002, Kathy became the New Product Integration Leader for GE Money Operations. In February 2006, Kathy took on an expanded role as the Quality and Operations Integration Leader.
Kathy left Retail Finance in January 2008 to become the Customer Experience Leader for GE Capital's Equipment Finance Services. Shortly thereafter, Kathy was asked to support the startup of their Industrial Loan Bank. In January 2009, Kathy became the Affiliate Manager and Internal Control Leader for GE Capital Bank, where she helped ensure the regulatory compliance of Bank-certified platforms via quarterly testing and monitoring. In January 2012, Kathy joined GE Capital Compliance as the Compliance Leader - Monitoring, Surveillance and Testing where she was dedicated to building and leading a new global Compliance testing function.
Kathy rejoined Synchrony Financial in November of 2013 as VP, Process Governance assuming responsibility for policy governance, Internal Control, and business change control functions. Next, she served as SVP, Governance and Operational Excellence for several years with responsibility for governance, including risk and process governance, change control, remediation and surveillance standardization, talent development, performance management, quality monitoring and culture. Kathy assumed a new critical experience in January 2019 and is currently SVP Human Resources for Enterprise Operations.
Kathy holds a Bachelor of Arts in Economics and English from the University Of Notre Dame and a Master of Business Administration from New York University, Stern School of Business.
Fun Fact
Enjoy sporting events, gardening and board games.
Favorite Quote
"If you can't feed a hundred people, then feed just one."
– Mother Teresa