True diversity is more than talk.
It's connecting, coming together and turning ideals into action. We're committed to inclusion—with programs built on honest interaction and collaboration. Together, we build bridges that help us all work better.
Register Now
A Note From Margaret and Michael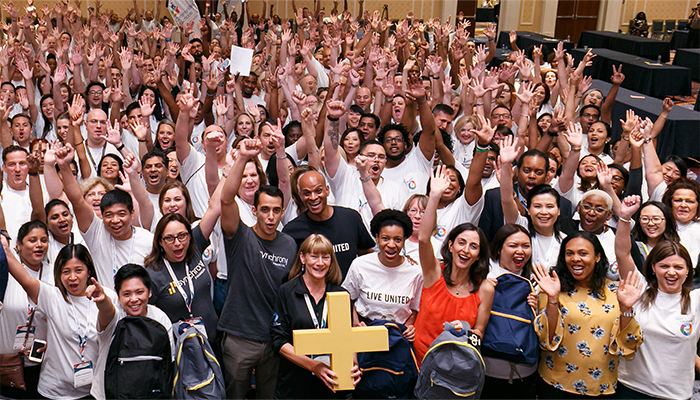 Congratulations! You are among a select group of Diversity Network members and company leaders chosen to attend the 2019 Synchrony Global Diversity Network Symposium. You will join leaders from across Synchrony to explore how diverse perspectives and ideas fuel innovation to help our organization grow and thrive. In addition, you will gain insights and learnings to understand your personal role in creating breakthroughs into our new future. Thank you for your passion, dedication and commitment to diversity and inclusion at Synchrony. We look forward to engaging with you at this year's event!


Next Steps

2018 Photo Gallery

From FORTUNE Magazine, March 2018, ©2018 Fortune Media IP Limited. FORTUNE and FORTUNE 100 Best Companies to Work For are registered trademarks of Fortune Media IP Limited and are used under license. FORTUNE and Fortune Media IP Limited are not affiliated with, and do not endorse the products or services of, Synchrony.
View All Awards & Recognition